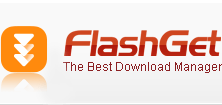 Based on DIY Instructions:
http://bbs.flashget.com/en/viewtopic.php?f=15&t=9893
1. Download and install the Chinese Version 2.00
http://down6.flashget.com/flashget20cn.exe
2. Do not run the Installler!!! Extract the setup file flashget20cn.exe with universal extractor (it's a 7zip sfx installer pack with lots of unwanted addons bundled)
http://uniextract.c1pher.com/uniextract16beta.exe
3. Move from Sub Folder $_OUTDIR the Following folders include the file content:
ShadowGrayBlue to Main folder \Skins
Create a folder name: modules and move the folders: P4pclient, ComHelper, Downstat, SnapShot from $_OUTDIR to \modules
4. Delete the folowing files in Mainfolder:
welcomepage.bmp, LiveUpdate.exe, LiveUpdateEx.exe, WelcomePage.exe, JCCHS.INI, welcomepage.ini
5. The Firefox Extension flashget.xpi is in folder $1 and in ComDlls folder
6. Delete the subfolders include all content: $_OUTDIR, $TEMP, $PLUGINSDIR, $INSTDIR, $COMMONFILES,
Enjoy
DIY to remove the advertisers:
* Remove the Google Toolbar
* Excluding popular advertising
* Close recommended advertising resources, clean interface
* MoDs remove callhomes of collected stats for Downloads and BT to a certain url.
Download winrar sfx (install, extract) ready patched, ads removed, English Language include Right Click webbrowser menu dialog in English:
FlashGet 2.7.0.1177en
(3.10 MB) DDL:
flashget20en.exe
Mirrors:
flashget20en.exe
-
flashget20en.exe
-
Mirror
FlashGet v2.00 Ads Free Installer:
FlashGet_DIY.exe
(remove Chinese Language Files after Installation for English Standard, BHO Browser entry right click will be in Chinese Lang)
Ads Remover Patch for FlashGet v2.00:
FlashGet NoAD.rar
-
Mirror
Ads remover Patch for FlashGet 1.x:
FlashGet NoAD v1.1.exe
by http://www.hxlive.cn
FlashGet 2.00 English Program exe Ads removed (Replace with original flashget.exe)
Download:
flashget.exe
-
Mirror
TCPIP max Connection Limitation Patch all Windows OS (XP - all Versions SP, Vista also to 64-Bit systems...) use XP-Antispy Version 3.96-8:
http://xp-antispy.org/index.php?lang=en
Chinese Version Ads Free Mod:
FlashGet-全球最多人使用的下载工具。能高速、安全、便捷地下载电影、音乐、游戏、视频、软件、图片等,可支持.ZIP/.EXE/.BIN/.GZ/.Z/.TAR/.ARJ/.LZH/.MP3/.RAR/.TORRENT/.asf/
avi/.iso/.mpeg/.mpg/.mpga/.ra/.rm/.rmvb/.wma/.wmp/.wmv多种资源格式。快车采用基于业界领先的MHT下载技术给用户带来超高速的下载体验;全球首创SDT插件预警技术充分确保安全下载;兼容BT、emule、传统(HTTP、FTP等)等多种下载方式更能让您充分享受互联网海量下载的乐趣。
DIY去广告版:
* 删除Google Toolbar
* 去除热门广告
* 关闭资源推荐广告,清洁界面
* 添加繁体编码语言,实现繁体化界面
2008.04.08
DIY去广告版:
下载

http://www.namipan.com/d/Flashget_2.0_Noad.rar/c40a97363b0697307b0513ef911b2d66bf2e0e37499c5100
繁体中文DIY去广告版:
下载

http://www.namipan.com/d/Flashget_2.0_Noad_CHS_CHT.rar/40f2aaa9bea16d3d4f894407f809cd2b25d63be52ff15100
http://www.namipan.com/d/Flashget_2.0_Noad_CHS_CHT_Setup.7z/e0d6f1ee0e842c1f86ba12f2ceb721073894ee84b1504d00
Homepage:
http://bbs.flashget.com/redirect.php?tid=13378&goto=lastpost